Argosy Releases AE-MDB Crash Test Barrier
Argosy's latest advancement in the automotive crash test barrier industry: the AE-MDB (Advanced European Mobile Progressive Deformable Barrier – Euro NCAP V1.0 TB014) is based on Argosy's Aluminum Honeycomb technology. Car manufacturers and test laboratories worldwide use the AE_MDB barrier for the assessment of motor vehicle passenger protection in side-impact test procedures according to the European New Car Assessment Programme (Euro NCAP).
The side-impact test consists of a 1300 kg trolley impact on the driver's side of the test vehicle (1400 kg in far-side occupant protection). The trolley is equipped with AE-MDB barrier, which aims to simulate the front of the impacting vehicle.
Learn More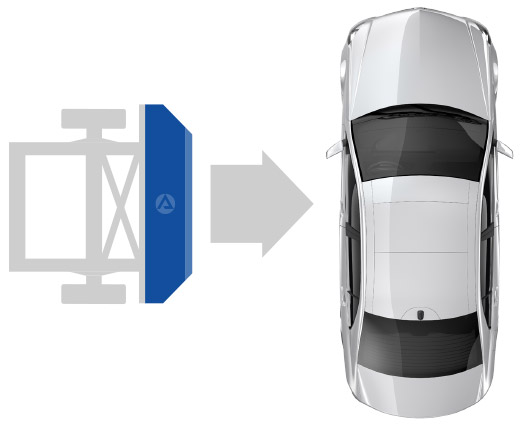 ARGOSY Offset Deformable Barrier Frontal Impact IIHS Supplier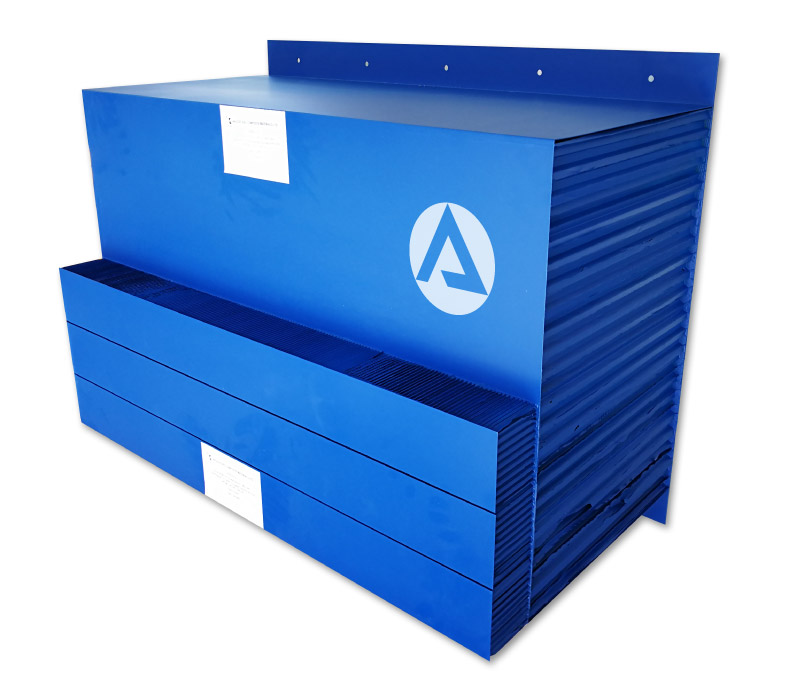 New York, USA, August 23, 2018 – ARGOSY is pleased to announce it is now one of the suppliers to IIHS for the Offset Deformable Barrier (ODB) developed under EEVC-WG11 for overlap tests. IIHS will accept verification tests from car makers using ARGOSY Offset Deformable Barriers.
The ODB Barrier face is the first barrier developed by ARGOSY and released in 2017. Static tests performed in-house and dynamic certifications with car makers & certified laboratories have been used to develop the final ODB Barrier face, which is manufactured according to UN-ECE-R94 – European directive 96/79/EC, NHTSA TP-208-13 and fulfill the test procedure given in NHTSA TP-214D.
The ARGOSY ODB Barrier face is currently available. Please contact Argosy for lead-time and price information. Individual Certificate of Conformity is provided with all barriers.
Argosy Expands Its Commercial-grade Aluminum And Aramid Honeycomb Core Capabilities

JEC Composites article highlighting Argosy's expansion of its commercial-grade aluminum and aramid honeycomb core capabilities with the construction of its facility in Huntsville, Alabama. New capabilities include a carefully designed cutting room (vertical band saw), industrial dust collection system, expander table, and a staging area for materials. (As published in JEC Composites Magazine, #109, November – December 2016 Issue.)
Argosy Opens New Facility To Expand Honeycomb Core Market
New York, NY: Argosy International Inc., a leading supplier in materials related to the global aerospace industry, has started construction of their new 39,000 square foot honeycomb core facility to be strategically located in Alabama close to the new Airbus and Boeing aero clusters in the Southeastern USA. Argosy's commercial grade aluminum honeycomb core is a noncombustible material manufactured in multiple cell sizes from 3/16″ to 1″ with two different density options for each cell size, and can be provided with both chrome and non-chrome coatings.
The new facility will be certified to ISO 9001 and features a carefully designed cutting room (vertical band saw), industrial dust collection system, and a staging area for material. Inventory locations will be dedicated for standard stock material (HOBE commercial grade 3000 and 5052 series) and customer specific stock material. To constantly monitor quality of product and produce expanded core product, an expander table will be installed. The configuration of the new space allows for future growth such as additional saws and room for inventory. Initially, the cutting room will be dedicated to serve panel manufacturers involved in the clean room, mass transport, marine, and building industries.
"Argosy Composite Advanced Materials (ACAM) allows Argosy to provide value-added honeycomb core cut to each customer's unique and exacting specifications," according to Ryan Flugel, Vice President of Sales and Marketing at Argosy. "Our unique approach to the honeycomb business is focused solely on providing core. This facility greatly expands our capabilities and helps our customers enhance their manufacturing processes and increase their efficiency with proven and reliable honeycomb core solutions from Argosy."
The facility will provide US panel manufacturers with a local manufacturer and distributor of honeycomb core products. Argosy will also provide a dedicated Customer Service team and value added services such as Vendor Managed Inventory (VMI) storage solutions, consignment opportunities, slotted core, and kitting services. Argosy is dedicated to providing efficient logistics with product kitting options for customers.
About Argosy International Inc.:
Company History
Established in the United States in 1988 as a trading company, Argosy began to focus on the commercial aerospace market in Asia when the Company became the material solutions provider for composite materials and specialty chemicals to a major aerospace manufacturer. To support this business, Argosy opened its first overseas office in Taiwan. Over the next five years, Argosy became a key supplier to China and was well positioned in this market when outsourcing to Asia by aircraft manufacturers such as Boeing, Sikorsky, Honeywell and Eurocopter took off in 2000. To serve the needs of the market, Argosy opened offices in Beijing, Xian, and Shanghai, China as well as in Korea, Malaysia, Singapore, India and Australia. Currently, Argosy is an approved supplier to every major aerospace contractor in Asia, excluding Japan.
Our Markets, Products and Services
Argosy serves a diverse group of markets but concentrates on aerospace, automotive, tooling and prototyping for industry and electronics. We serve these markets with specialty chemical products including tooling resins, adhesives, coatings, potting compounds, specialty tapes, film adhesives, honeycomb, sealants, prepregs and high performance fabrics.
Argosy's problem-solving approach provides a whole range of services including material cutting and kitting; Vendor Managed Inventory (VMI) distribution; logistics; energy efficiency through comprehensive green building services; production optimization software; and technical support. Our job is to make our customer's processes easier and more efficient. Argosy's unique approach with Composites Manufacturing Services focuses on creating value for customers by optimizing costs, production efficiency, and material utilization.
Argosy Shanghai Aerospace Materials (ASAM) located in Shanghai, China blends and provides aerospace coatings. Argosy XAC Composite Materials (AXAC) located in Xian, China manufactures honeycomb core products and Argosy Composite Advanced Materials (ACAM) located in Huntsville, Alabama provides value-added honeycomb core cutting facilities. VMI, composite cutting, and kitting facilities include Argosy Taiwan Aerospace Materials (ATAM) located in Taichung, Taiwan and Argosy Xian Aerospace Materials (AXAM) located in Xian, China.
Contact:
Thomas A. Burke
+1 (212) 268-0003 ext. 107
moc.l1675887086anoit1675887086anret1675887086niyso1675887086gra@e1675887086krubt1675887086